Actuaries Believe More Transparency in the U.S. Healthcare System Would Help Bend the Cost Curve Downward
Society of Actuaries' Survey Identifies Effective Ways to Reduce Cost Trends and Create a Sustainable Healthcare System
SCHAUMBURG, Ill., June 29 -- With national healthcare spending expected to rise by hundreds of billions of dollars over the next 10 years, there needs to be a greater emphasis on finding ways to reduce healthcare cost trends. According to the findings from two recent surveys by the Society of Actuaries (SOA), actuaries and consumers both believe that more transparency within the U.S. healthcare system is the key to bending the cost curve downward: Actuaries believe there needs to be more transparency between doctors and patients, while consumers feel they could make more informed decisions if they had more information on medical procedures and options for care.
Continue reading "Actuaries Believe More Transparency in the U.S. Healthcare System Would Help Bend the Cost Curve Downward"
Posted by Tom Troceen | Permalink
Actuaries Plan Ahead to Health Reform Implementation
WASHINGTON, March 24 /PRNewswire-USNewswire/ -- With the enactment of health care reform legislation yesterday, the American Academy of Actuaries said the successful implementation of this and forthcoming reconciliation legislation will require coordinated efforts to ensure that the regulatory development process accomplishes the intended goals of reform. The actuaries plan to work with regulatory authorities as they begin implementing reform legislation to meet its goals of increasing the availability and affordability of coverage, enhancing the quality of care, and addressing health spending growth.
Continue reading "Actuaries Plan Ahead to Health Reform Implementation"
Posted by Tom Troceen | Permalink
Sun Life Financial U.S. Names Larry Madge Senior Vice President, Chief Actuary
The U.S. division of Sun Life Financial Inc. today announced that Larry Madge has been named Senior Vice President and Chief Actuary. He will be responsible for strengthening actuarial processes and controls as well as improving forecasting in order to achieve more stable earnings.
"We are excited to have Larry rejoin Sun Life Financial," said Thompson. "Larry's deep knowledge of our organization and his broad actuarial and financial experience fits well with our focus of enhancing our financial and risk management capabilities."
Continue reading "Sun Life Financial U.S. Names Larry Madge Senior Vice President, Chief Actuary"
Posted by Tom Troceen | Permalink
San Diego to look for actuary
San Diego City Employees' Retirement System will launch an RFP to hire an independent actuarial firm to validate the results of the 2009 valuations.
Cheiron has been the $4.3 billion system's actuary since 2005. Board rules adopted in 2008 require the system to hire an independent actuary if the system has the same actuary for more than five consecutive years.
Posted by Tom Troceen | Permalink
Wellmark premium increase delayed by Governor Chet Culver
Governor Chet Culver is injecting himself in the middle of a dispute about Wellmark's plan to raise the price of health insurance premiums by 18 percent, on average, for about 80,000 Iowans.
Culver has directed the state insurance commissioner to "stay" the premium increase. He's calling for "a third party, independent actuary" to review the matter and determine whether the rate increases are justified. Rob Schweers, a spokesman for Wellmark, says his company doesn't object.
"We intend to cooperate fully with the insurance commissioner in an independent, actuarial review of the data that supports our recent, individual rate increases in the individual, under 65 market," Schweers says. "And by individual, we're talking about people who buy their own policy as opposed to people who have a group policy through their employer."
Posted by Tom Troceen | Permalink
Aon Consulting to buy JP Morgan retirement unit
CHICAGO
Aon Consulting said Friday it agreed to buy a division of JPMorgan Chase & Co.'s retirement unit for an undisclosed amount.
JP Morgan Compensation and Benefit Strategies, a division of JP Morgan Retirement Plan Services LLC, provides compensation, retirement and health care actuarial services.
Posted by Tom Troceen | Permalink
New York Times releases article on Bruce Schobel & AAA
The American Academy of Actuaries, the public face of a behind-the-scenes profession, is in disarray after quietly sacking its incoming president, then trying to conceal both his ouster and an unpleasant secret from his past.
The president-elect, Bruce Schobel, is one of America's foremost authorities on the Social Security system. He is also a onetime convicted felon who, according to court records, served time three decades ago for "assault with a dangerous weapon while demanding property" in New Jersey. Few know this, though, because his record has been expunged.
Mr. Schobel has put many productive years between himself and his conviction. The matter would probably be entirely unknown if it had not surfaced in the profession's long-running debate about actuarial accountability, and the way numbers bearing little resemblance to reality keep turning up at the scene of failed insurance companies, collapsed pension funds and states that cannot balance their budgets.
Continue reading this article on NYTimes.com.
Follow the discussion on the Actuarial Outpost.
Posted by Tom Troceen | Permalink
Statement made by Bruce Schobel regarding AAA
Statement by Bruce Schobel on the Actuarial Outpost
During the past month, the Board of the American Academy of Actuaries has engaged in egregious and unprecedented behavior that has interfered with and prevented me from continuing my good work as a leader of the actuarial profession and has harmed me personally. Because negotiations have proven to be fruitless, I have found it necessary to file suit against the Academy in the United States District Court in Washington, DC. I am confident that the court will remedy this bad situation and provide justice. I am eager to continue performing my duties as president-elect and a director of the Academy and look forward to becoming president on October 26.

Bruce
Further information is available at:
http://www.bakosenterprises.com/Academy/
AAA Board Composition Documentation
IL Not For Profit Corp Act - 1986
Complaint filed by Bruce Schobel against the AAA
Defendant's Memo in Opposition
Declaration of Mary Downs & Exhibits
Posted by Tom Troceen | Permalink
Announcement from American Academy of Actuaries President
AAA - Thursday, August 27, 2009 - President John P. Parks today announced that he has asked the Academy's Nominating Committee to select a candidate to fill the vacancy in the office of the President-Elect.
The members of the Nominating Committee are Steve Lehmann, Chairperson, Bill Bluhm, Vice Chairperson, John Parks, Tom Finnegan, Roger Hayne, Mike McLaughlin, Larry Sher, and a regular member of the Academy's Board of Directors to be selected shortly by Mr. Parks.
Bruce Schobel was named president-elect of the AAA in October 2008. The AAA and Bruce Schobel have not yet commented on the vacancy.

Posted by Tom Troceen | Permalink
American Academy of Actuaries Discuss Health Care Reform
The American Academy of Actuaries is calling on all health care reform stakeholders to revisit cost issues considering recent reports that have questioned the sustainability of new legislation.
"Especially given the Congressional Budget Office's (CBO) most recent estimates, all stakeholders must engage in a new dialogue to establish mutual understanding as to what will lead to real and quantifiable health cost savings," said Al Bingham, Jr., the American Academy of Actuaries vice president for health issues.
Bingham said the actuaries believe that a new dialogue, and subsequent legislation, must strive for a cost-savings program that is achievable, credible and "score-able."
"Unless health care spending is controlled, health reforms to reduce the number of uninsured will not achieve their goals," Bingham said. "If health spending continues to grow at the projected pace, health insurance premiums will continue to increase as well. Thus efforts to rein in health insurance premiums will be negated if rising health spending drives premiums to their original levels within a few years and even higher thereafter."
The Academy's Congressional briefing:
http://actuary.org/briefings/health_june09.asp
Supplemental materials:
http://actuary.org/issues/health_reform.asp
http://actuary.org/pdf/health/health_systems_june09.pdf
http://actuary.org/newsroom/pdf/healthcosts_july09.pdf
Continue reading "American Academy of Actuaries Discuss Health Care Reform"
Posted by Tom Troceen | Permalink | Comments (0)
Study Supports Health Benefits of Smoking Ban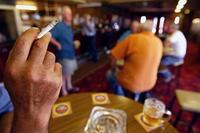 Hospital Admissions Fall 17% After Scottish Law Enacted; Businesses Balk at Restrictions

By JEREMY SINGER-VINE
When Scotland prohibited smoking in enclosed public areas and workplaces after March 2006, researchers found:



A 14% reduction in admissions for acute coronary syndrome among smokers.


A 19% reduction among former smokers.


A 21% reduction among people who had never smoked.
Source: New England Journal of Medicine
A new study from Scotland provides what public-health experts in the U.S. say is the strongest evidence yet that public bans on smoking -- being debated in several locales -- improve health by reducing exposure to secondhand smoke.
According to the study, which appears in Thursday's edition of the New England Journal of Medicine, hospital admissions for heart attacks and acute coronary problems fell 17% overall, and even more for nonsmokers, in the year after Scotland banned smoking in public places.
"There has long been a claim from smokers that they are affecting their own bodies, and why should the public care?" said David Cohen, director of cardiovascular research at Saint Luke's Mid America Heart Institute in Kansas City, Mo., who wasn't involved in the study. "This shows that the public should absolutely care ... that is an incredibly powerful finding."
Continue reading "Study Supports Health Benefits of Smoking Ban"
Posted by Tom Troceen | Permalink
Longevity Insurance Pays People for Living a Long Life
Bellevue-based Symetra Life Insurance Company recently announced the launch of a new product to help protect retirees from outliving their savings. The Symetra Freedom Income Annuity1 functions as "longevity insurance." It enables clients to use a small portion of current savings to buy guaranteed income for their later years of retirement, providing financial security for when they need it most.
"It now only costs you $10,000 to purchase a stream of income you cannot outlive," says Rich Lindsay, senior vice president of Symetra's Life and Annuities division. "That's how cost-effective longevity insurance can be. With Symetra Freedom Income you get more guaranteed income down the road for less money up front."
For example, if a client wants $2,500 a month for life and purchases a Symetra immediate single premium income annuity at age 85, the premium would cost about $185,000 at today's rates.3 However, if a 65 year old client purchased the same monthly income to begin at age 85 through Symetra Freedom Income, the premium would cost around $31,000.
Continue reading "Longevity Insurance Pays People for Living a Long Life"
Posted by Tom Troceen | Permalink
Actuarial Outpost Launches Actuarial Wiki
New Wiki Will Create New Opportunities for Actuarial Exam Students and Actuaries alike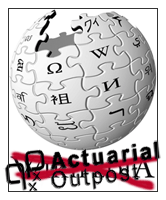 CHICAGO, IL., March 20, 2008 – The Actuarial Outpost announced today that it has launched its actuarial wiki. The wiki will be used to compile information about each Actuarial Exam, the different areas of actuarial practice, current actuarial research, and other general information about the profession. The wiki can be found at this link - Actuarial Wiki.
The wiki is based off of the same powerful wiki software that runs Wikipedia.org, the online encyclopedia. The wiki currently has nine actuaries contributing to the wiki that range from current students to actuarial science professors and even moderators from Wikipedia.org. It is our hopes to create the single most valuable wiki based study tool for actuaries online, completely free of charge.
Continue reading "Actuarial Outpost Launches Actuarial Wiki"
Posted by Tom Troceen | Permalink
African actuaries take bold steps to unlock Africa's talent

(Cape Town, South Africa. – 10 December 2007): Actuaries in Africa are coming together to take a leading role in the continent's capacity building and accelerate access to financial services for more Africans. An Africa Actuarial Task Force has been constituted to work towards developing more actuaries as financial professionals in the continent who in turn will give back by contributing to the development of their individual economies and thus create a sustainable and well regulated financial services industry. The work of the Task Force will be underpinned by the development and promotion of the actuarial profession in the continent. Its work is reinforced in its mission statement:
A special interest group representing a number of African actuarial associations and international organizations to investigate and recommend solutions which support the development and promotion of the actuarial profession in Africa
The Task Force which held its first meeting in South Africa in November 2007 was formed at the Third International Professional Meeting of Leaders of the Actuarial Profession in English-speaking Africa which took place in June 2007 at Nairobi, Kenya. The Kenya gathering which was attended by 35 representatives from 11 African Countries was organized by the International Actuarial Association (IAA).

Continue reading "African actuaries take bold steps to unlock Africa's talent"
Posted by Tom Troceen | Permalink
Northern Illinois University (NIU) Adds Actuarial Science Degree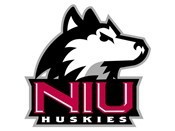 Students with math aptitude who'd like to start their careers at $55,000 should explore NIU's new bachelor's degree program in actuarial science.
Professor Rama Lingham, director of the math department's Statistics Division, says job prospects are excellent, especially in this area.
"Chicago is home to numerous actuarial companies and financial institutions and actuaries are needed," Lingham said.
Actuarial science, which requires passing a long series of increasingly difficult exams, relates to risk management and positions are most common in the insurance industry.

In addition to a good starting salary, "Employers provide generous incentives and support for people to complete each test, with a bonus system or paid study leaves," Lingham said. "At the end of the day, the company is better off with well qualified people."
Continue reading "Northern Illinois University (NIU) Adds Actuarial Science Degree"
Posted by Tom Troceen | Permalink